ABC Hardwood Floor Refinishing was started by FM Brown and his son Mike.
FM started refinishing floors when he was just 19 and continued to do so until he was into his seventies. FM loved doing floors so much that even though he worked full time as a School Principle and was a pastor of many Baptist churches over the years, he continued doing floors as a hobby.
Over thirty years ago his son Mike, a Kingsport Police Officer at that time, started helping his father. Mike also loved doing hardwood floors and after 30 years of service he retired from the Kingsport Police Department and then started ABC Hardwood Floor Refinishing.
Mike meets with the customers and oversees the operation of the business. Mikes wife Teresa also helps with the business operation and enjoys meeting and getting to know the customers,
ABC has the latest equipment including a dust control sanding system and uses the best materials and finishes on the market to give their customers the best job possible.Bona polyurethane is used for the finish. Bona is one of the top made finishing products in the world. Its known for its durability and a beautiful finish you will love for years to come.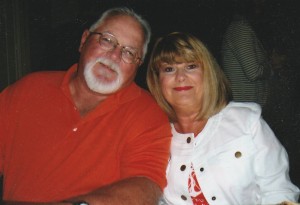 Great professionals!! They did an amazing job and I am in LOVE with my floors.
Amanda Lane
After 40 years of abuse, they made my floors look new!
Brian
What products do we use: We use Duraseal and Min-Wax stain. For the finish we use Bona polyurethane which is a Swedish made product known for its durability and beautiful finish. This has to be special ordered.
What type of finishes do we offer: Matte, Semi-gloss and Gloss
How long does the process take: Depending upon the square footage, it can take between 4 to 7 days. A home of 1500 square feet or less can be completed in that time frame.
What is the process of refinishing: First we sand the floor down to the bare wood using three types of sandpaper to get it as smooth as possible. We then vacuum and damp mop the floor to remove all dirt and particles. We then finish it with the first coat of poly. We come back the next day and day after and buff it all down and coat it again for a total of 3 coats of poly for a beautiful lasting finish.
What do we need to do to get ready for the refinishing: Remove all carpet, tack strips, staples, and furniture. Take down all pictures, mirrors and anything on the walls.
Do we have a dustless sanding system: Yes. No system is completely dust free. You will have minimal dust, usually confined to the baseboards.
Will pet stains come out: Not usually. We recommend staining the floor dark which will make them less noticeable.
We will be glad to answer your questions anytime. Please call us at
423-246-8678 or 423-360-0980. Day, night, or weekends
Please feel free to call us or email us with any questions.